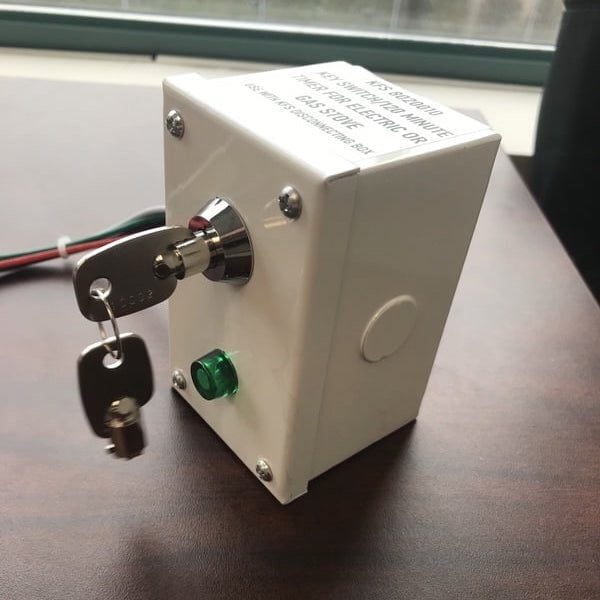 Stove Key Switch and 120 Minute Timer
Easily control and monitor your stove usage with a stove key switch and 120 minute timer. The key switch allows you to turn off the stove when not in use, while the timer helps ensure that it's not left on accidentally.
The unit will control the power to the stove with a momentary key switch: first key turn - power on. Second key turn - power off, or it will shut off the power after 120 minutes if you leave the power on. As per requirement of the NFPA 101 section 33.3.3.8.3 (10).
Can be used also with the KFS Complete System

Fees, taxes, and duties are not included in the price

Can not drive the range alone - needs our Disconnecting Box KFS6050020 or equivalent