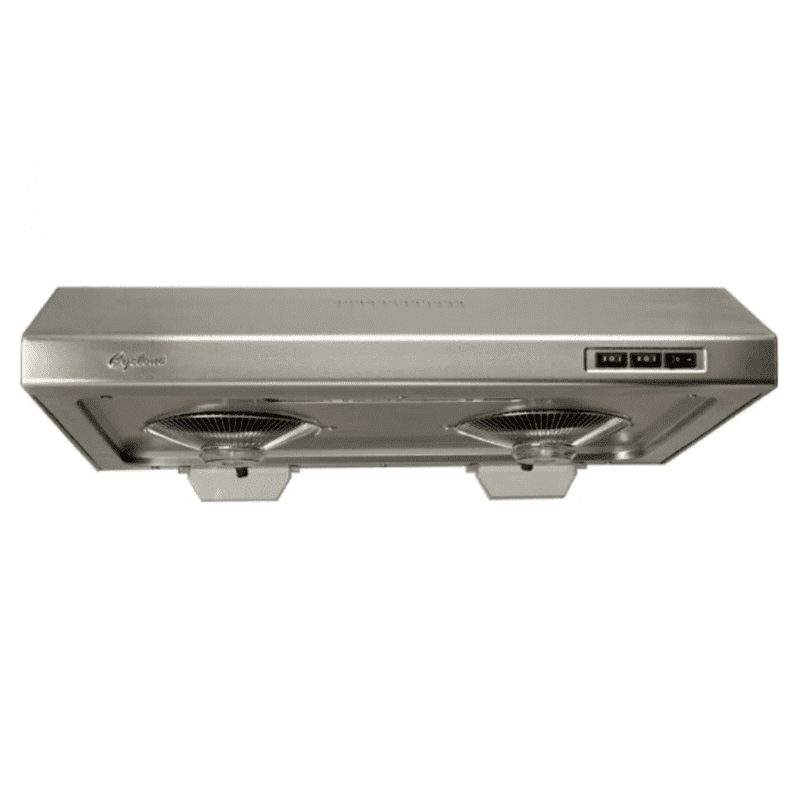 Cyclone 30-inch 680 CFM Stainless Steel Under Cabinet Range Hood
"Experience the power and performance of a Cyclone 30-inch 680 CFM stainless steel under cabinet range hood. This high-quality appliance uses a powerful fan to effectively ventilate and filter the air in your kitchen, helping to keep it fresh and clean. The sleek and stylish design of the stainless steel range hood is sure to complement any kitchen decor, making it a great addition to any home.
Unit shipped ready for installation:
Two inch stainless steel bracket, linear heat detector, flexible hose and nozzle are installed onto the unit.
Customer needs to drill a single 1¼" hall at the top cabinet for the hose and Heat detector and the holes required for the cord and venting out.
Fees, taxes, and duties are not included in the price.
Price includes ground shipping only.